2024 Season Tickets On Sale Now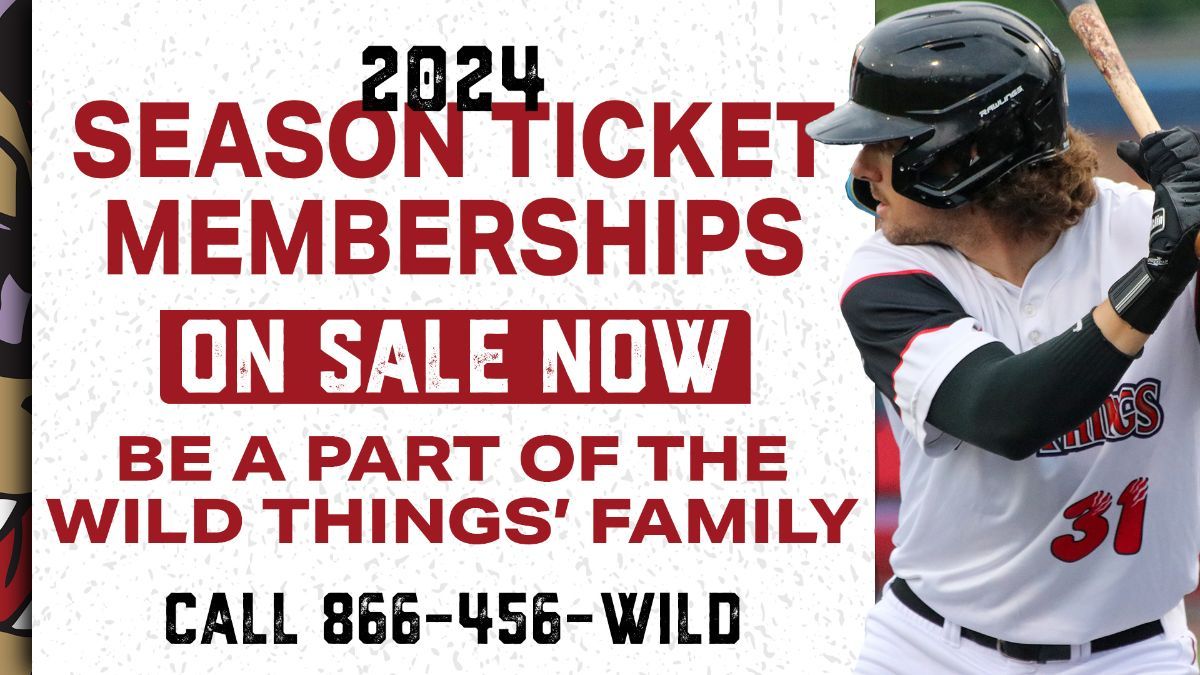 WASHINGTON, Pa. (Oct. 13) – With the 2024 Frontier League and Washington Wild Things schedule now out, the club has officially made season-ticket packages available for the upcoming campaign. Plans start as low as $150 and are available by calling the box office at 866-456-WILD or 724-250-9555.
Washington embarks on the 2024 journey Friday, May 10 against the Schaumburg Boomers at home. The home schedule features each West Division opponent twice, the New York Boulders and the Sussex County Miners in 2024.
Season-ticket packages are available in full-season (all 48 regular-season home games), 25-game and 13-game plans. The two non-full season plans are available in voucher form as well as traditional form, allowing fans to pick what games they want to attend throughout the season.
Existing season-ticket members have first right of refusal to their existing seats, but all season-ticket members enjoy an extensive benefits package as part of the Wild Things' family, including a Wild Things' season-ticket member exclusive t-shirt, merchandise discounts and more.
The preseason Meet-the-Team event returns this season as well, scheduled for Thursday, May 9.
Full-season plans are available at $450, 25-game plans at $250 and 13-game plans at $150. The full list of benefits is available at https://www.washingtonwildthings.com/tickets/season-tickets/.
You can see the full schedule in printable form here or at washingtonwildthings.com/schedule. Game times will be announced later, at which point any special start times will also be revealed. The promotional schedule is also in the works and will be announced later.
Interested fans can call the box office to reserve their packages now or ask questions.