Fregio Earns Second Pitcher of the Week Honor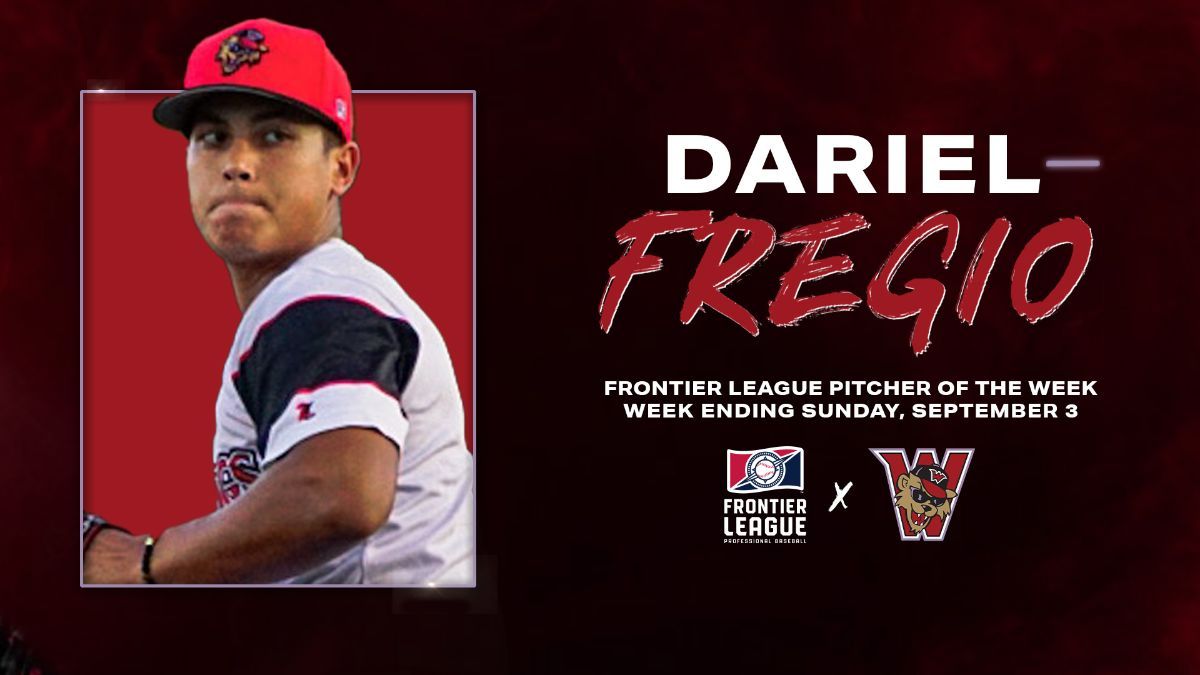 WASHINGTON, Pa. (Sept. 4) – For the second time this season, right-handed pitcher Dariel Fregio has been named the Frontier League's Pitcher of the Week.
Fregio started against the ThunderBolts Friday night in what was his final outing of the 2023 season. In the start, he pitched Washington's third complete-game shutout of the year and the first against a team other than Joliet. He tossed nine scoreless with three hits allowed and a new career-high 10 strikeouts.
The start came in Fregio's fourth win of the season and final win of the campaign. It was a 7-0 win for Washington.
For updates of what's going on with the Washington Wild Things in the 2023-24 offseason, follow the Wild Things on social media or head to the website, www.washigntonwildthings.com.