Washington Drops Finale in 2023 to Bolts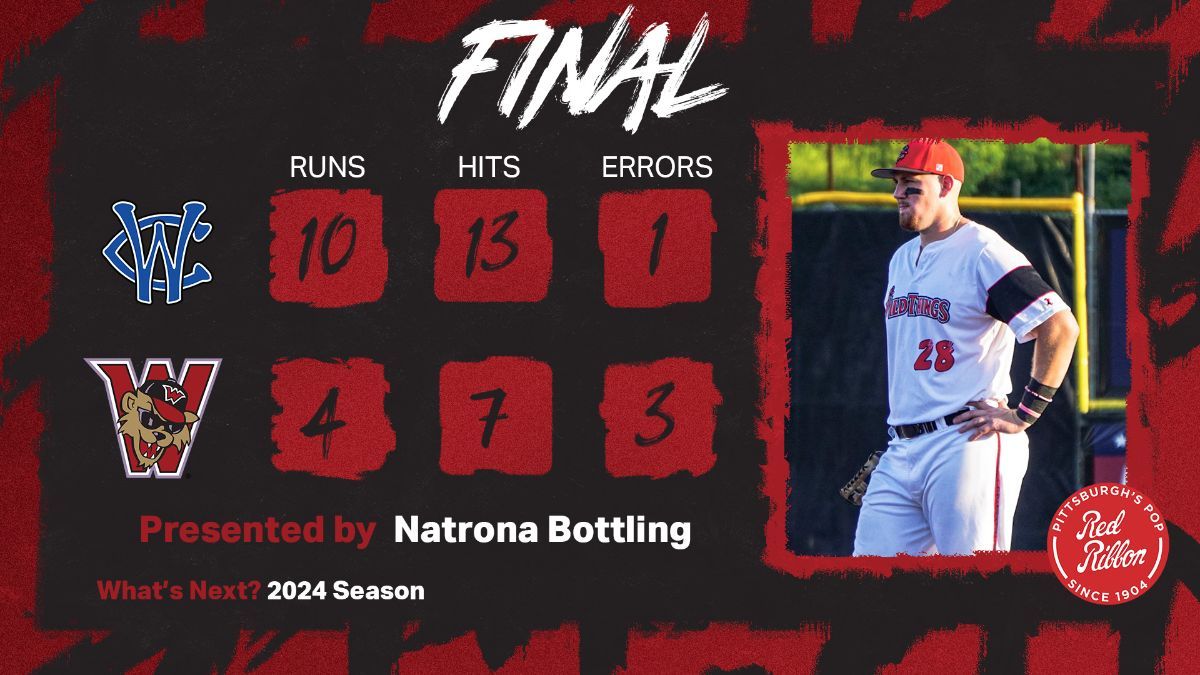 WASHINGTON, Pa. (Sept. 3) – Behind a big seven-run second inning, the Windy City ThunderBolts (43-52) took the rubber game, homestand and season finale 10-4 over the Washington Wild Things (47-49).
Andrew Czech delivered a two-run, first-inning single to open the scoring. The RBI served as numbers 59 and 60 for the Wild Things' first baseman, which is a new career high and allowed Czech to become the third Wild Thing this season to get to 60 RBI.
Windy City scored seven times in the second inning, which was highlighted by four scoring plays, the biggest of which was an inside-the-park homer by Jake Boone that gave the Bolts a 3-2 lead.
Leading 7-2 after 2-1/2 innings, Washington got a run in the third on a single by newly-minted Frontier League postseason All Star outfielder Anthony Brocato, which gave him 69 RBI to end the season, tying him with Wagner Lagrange for the most on the club.
Windy City added two more in the sixth and one in the ninth, with the Wild Things scoring in the eighth on a solo shot by Caleb McNeely.
With that, the 2023 season comes to an end. Info on a 2024 schedule, promotions and more can be found on the Wild Things' social media platforms and website, ww.washingtonwildthings.com.