Washington Drops Middle Game as Bolts Plate Nine Unanswered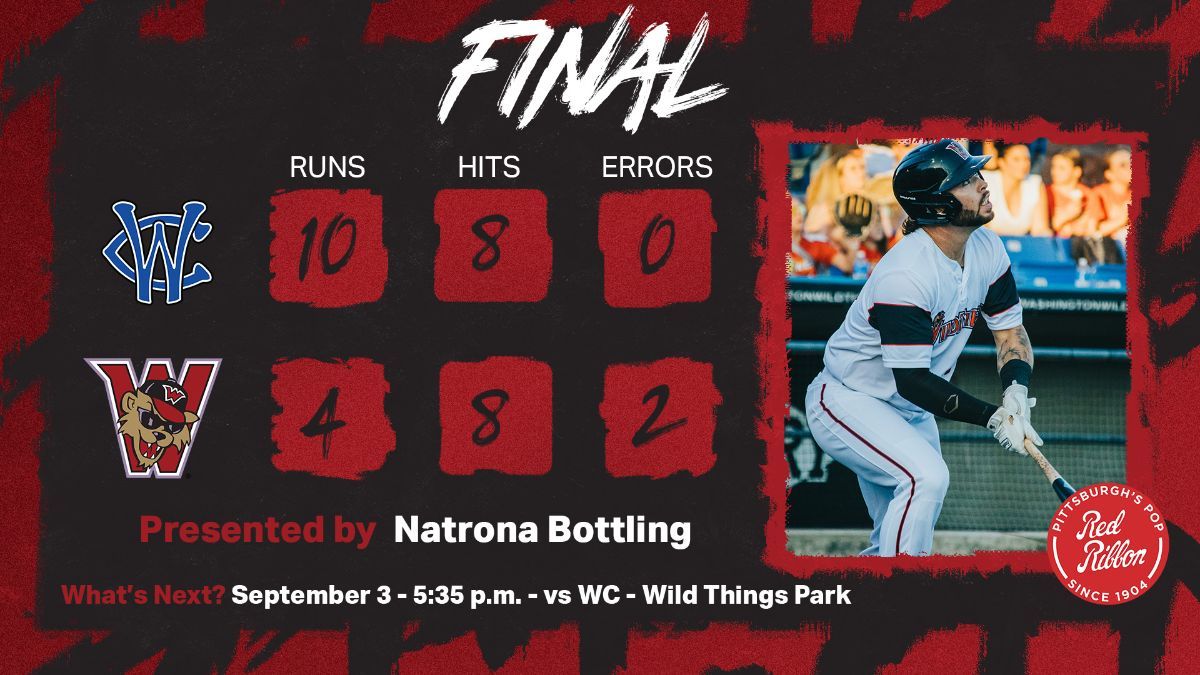 WASHINGTON, Pa. (Sept. 2) – The Windy City ThunderBolts scored nine unanswered runs to take the middle game of the series in Washington, 10-4, to even the set against the Wild Things.
Windy City (42-52) scored in the top of the first inning on a single by Micah Yonamine, which scored an unearned run. Washington would respond in the bottom of the inning with a four spot. Anthony Brocato drove in his 68th run of the year before Andrew Czech sent a ball over the batters' eye in center for a three-run shot to jolt Washington ahead 4-1. It was Czech's 21st homer of the season and gave him his 56th-58th RBI on the year.
The ThunderBolts didn't take long to answer back, as they scored four times in the second and five times in the third before pitching took over the rest of the way in the 10-4 game.
Justin Goossen-Brown was tagged with his first loss as a Wild Thing, dropping his record to 7-1, as he allowed five runs, four earned, in 1.1 innings of work. Matt Dallas was charged with five runs following Washington's starter, in 0.2 innings.
After that, the bullpen shut the Bolts down. Arrison Perez worked four scoreless, Kyle White a scoreless frame and Justin Showalter the final two without allowing a run.
Czech was Washington's only player with multiple hits on the night, as he finished 2-for-4 with the homer and three RBI.
Washington and Windy City will play their final game of the 2023 campaign tomorrow at 5:35 p.m. on Halloween Night presented by the Steel City Ghostbusters. It's also a Kids Eat Free Sunday. Gates open at 4:30 p.m.