Coors Light Brew Crew Kickoff a Success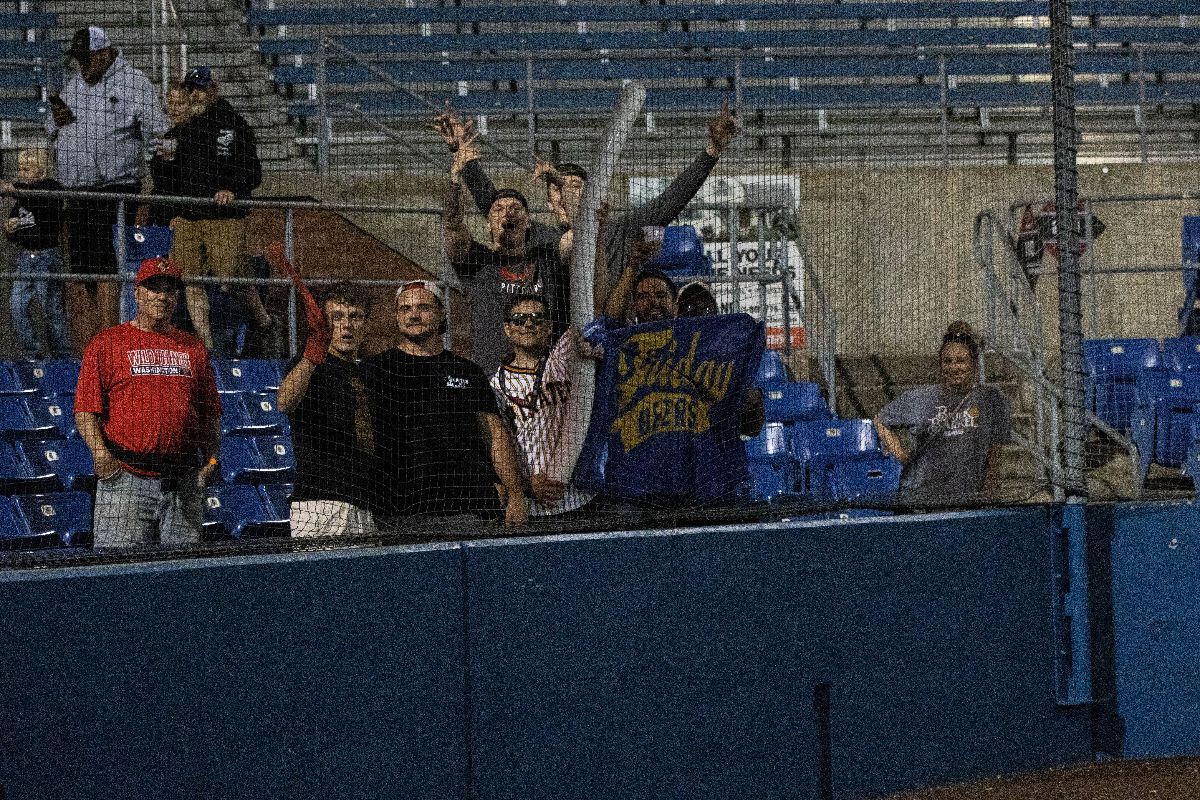 The Coors Light Brew Crew was officially here at Wild Things Park for its first game on the home schedule's first thirsty Thursday of the 2023 season, last week on May 18.
This promotion is a new addition to the ballpark this season as every Thursday night home game, fans 21 or older are able to purchase $1 Coors Light pints, while fans aged 21-30 registered for the program receive a free game ticket.
The new promotion is a partnership between the Washington Wild Things, the Molson Coors Beverage Company, Coors Pittsburgh and Friday Beers Pittsburgh, in order to bring in more young adults to the ballpark.
The main administrator of the Friday Beers Pittsburgh account, Eric Porter is really excited about the partnership with the Wild Things.
His plan is to expand the accounts brand into areas in western Pennsylvania other than just Pittsburgh and the Wild Things are a great start to that goal.
"Most of the stuff we do is just out of the Pittsburgh area," Porter said. "I got some content from Wild Things games last year and it seemed like everyone was having a great time, so it was something I wanted to get involved with."
Porter used to work for Coors Pittsburgh, explaining why the beer that is a part of the promotion is Coors Light.
"The Wild Things actually first approached me about it," Porter said. "They suggested Coors Light, and I used to work for them, making it an easy partnership."
The brand awareness down here is already heating up for both the Wild Things and Friday Beers. A group of twelve young adults from Perryopolis, PA made the 40 minute trip in order to participate in the promotion.
One of the members of the group, Jordan, was very excited for tonight and beyond.
"The $1 beer definitely brought me out to the game tonight," Jordan said. "There are twelve of us ready to watch a great baseball game and we already bought tickets to every Thirsty Thursday game of the season."
The $1 beers were not the only thing that left a smile on fan's faces as they left Wild Things Park, as the Wild Things were able to come back from a 2-0 first inning deficit to win the game 8-2.
This was all led by a seven-run bottom of the fifth.
It truly was a great debut for the Brew Crew at Wild Things Park.