Scotty Dubrule Set for 2023 Return to Washington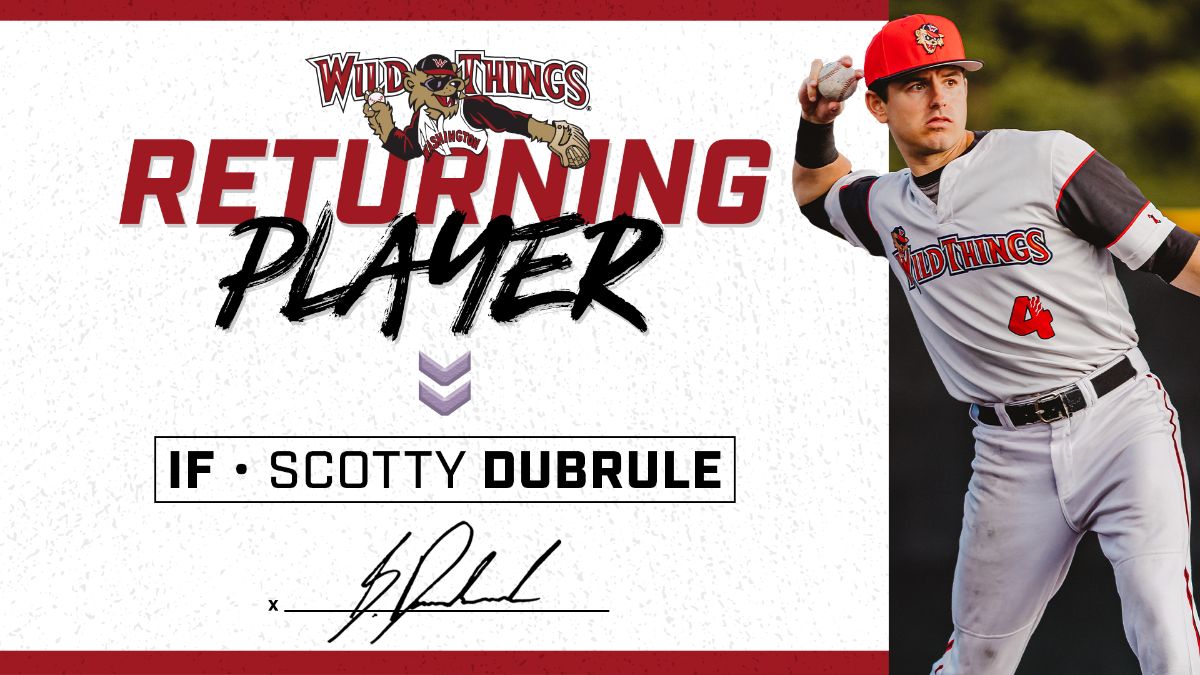 WASHINGTON, Pa. (March 16) – The Washington Wild Things have announced the impending return of 2022 Frontier League All Star infielder Scotty Dubrule. Dubrule previously had his option exercised for the 2023 season after signing an extension back before the 2022 season.
Dubrule wrapped up his first full season with the Wild Things in 2022 and slashed .317/.413/.403 with 22 doubles, a triple, two homers and 47 RBI. The former Mississippi State Bulldog walked 55 times in 91 games, which was the sixth highest total in the Frontier League. It was second on the team behind Nick Ward's 63 walks drawn.
Scotty is 25 runs away from cracking the top 10 in Wild Things' career history and 45 hits away from doing the same in that department. His 32 doubles are eight off the top 10 in club history. His second walk will move him into 10th all-time in walks drawn. As it stands, his .337 over the last two seasons in the third best batting average over a career in Wild Things' history. His OBP of .430 is in the same standing.
"Obviously Scotty has been a big part of our success here in Washington since he first arrived here in 2021. Going into his third year, he will be counted on to assume more of a leadership role while continuing to improve his game," said manager Tom Vaeth. "We rely a lot on Scotty to be the catalyst for our offense and be one of the anchors of our defense up the middle. He took big strides last year in becoming more of a base stealing threat and improving on his RBI numbers."
In 2021, Dubrule appeared in 51 games for the Wild Things in the regular season and slashed .374/.461/.455 with 12 extra-base hits. He drove in 21 runs and walked 31 times to just 21 strikeouts. He reached base in his first 31 games of his pro career, a streak that ran from July 20 through August 21. He also had two 15-game hit streaks and a 19-game home hit streak that season. The run came after winning a national title with Mississippi State, where he hit .278 with a .384 on-base percentage in 67 games for the Bulldogs.
Dubrule played four seasons at Jacksonville before that. His college slash line was .313/.395/.364 and he drove in 146 over his five collegiate seasons and struck out just once every 10.78 plate appearances.
The most up to date roster is available on the Wild Things' website. The league's transaction page is available here.