Ryan Whithorn Announced as Bench Coach for 2023 Season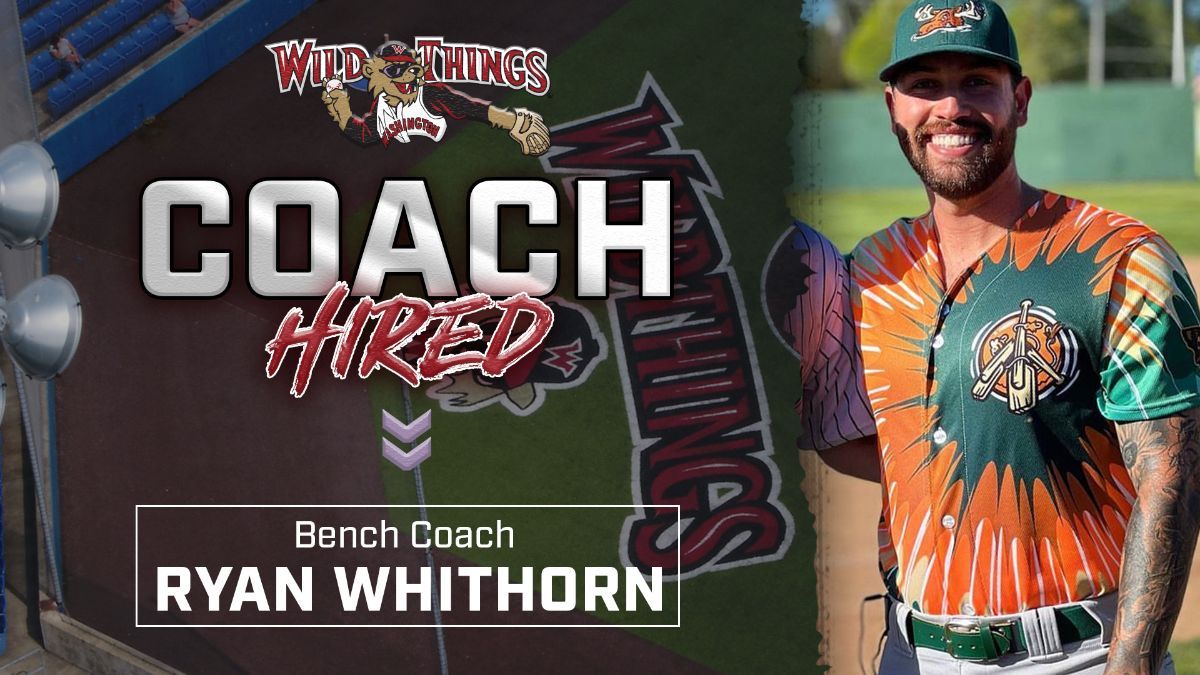 WASHINGTON, Pa. (March 8) – The Washington Wild Things have announced Ryan Whithorn as the team's bench coach for the 2023 season. Whithorn replaces Aharon Eggleston in the role, who was with the club in 2022 and took a job as the hitting coach for Frederick in the Atlantic League.
Whithorn joins 2022 Frontier League Manager of the Year Tom Vaeth, who will enter his third season as skipper of the club, and pitching coach Alex Boshers, who was the 2021 Frontier League Coach of the Year. The California native spent the 2022 season as an assistant coach with the Missoula Paddleheads in the Pioneer League under manager Michael Schlact.
The newest Wild Things' assistant will help coach the infield and is set to coach first base in his role with the Wild Things. He'll also spend a lot of time with the hitters.
"He's a young guy just starting out in his coaching career who is very excited to be a part of our organization and be in the Frontier League," said Vaeth. "He knows this is a step up in the caliber of play and realizes that the ultimate goal is to win a championship by putting a competitive product on the field."
Vaeth continued: "We look for him to be a valuable asset in evaluating and recognizing potential talent on the West Coast while he coaches in college and for him to be available to our players on a daily basis, in whatever they might need from him."
Whithorn had a stint at Chaffey College after playing at The Webb School in California, where he was named All-CIF, All-Inland Valley and All-Conference on top of being chosen as his team's MVP. He played from 2020-2022 at Willamette University and had a brief stint while coaching with the Paddleheads on the roster. He's also an assistant at Chaffey College in Rancho Cucamonga, California.
"I want to thank Tom and the Washington Wild Things' front office for the opportunity to join the organization," said Whithorn. "I'm excited to meet the staff, players, fans and be a part of the Washington community. It's going to be a great year for the Wild Things."
The Washington Wild Things' 2023 campaign begins when players report for Spring Training near the end of April. Opening Day is scheduled for May 12 at Evansville with the home opener at Wild Things Park slated for May 16 at 7:05 p.m.