Wild Things Take Series Opener in 4 Hour Affair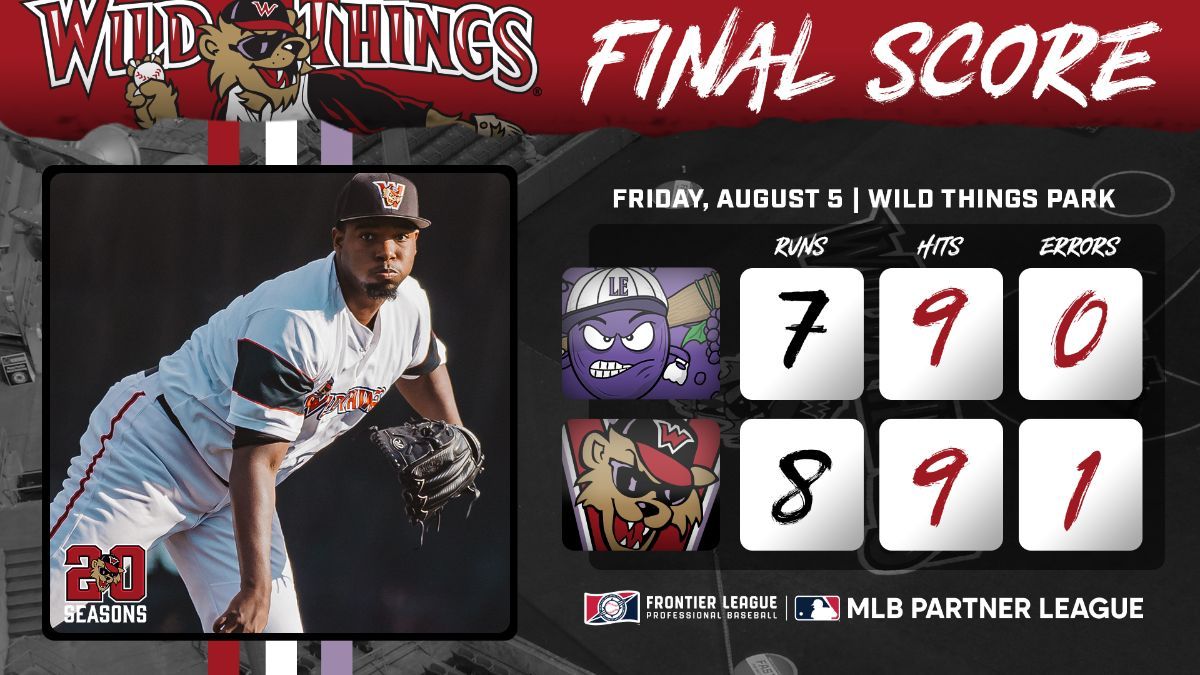 WASHINGTON, Pa. (August 5) – Washington was absolutely wild for the Things and their first game of the series against the Lake Erie Crushers. The Wild Things stomped the Crushers 8-7 in a four-hour and five-minute nail-biter contest on the back of an eight runs total, seven of which came in the first three innings.
Daren Osby dealt five innings with five runs and three unearned runs before passing the game off to Dan Kubiuk, Landen Smith, Jake Pilarski, and finally Lukas Young to put the dagger in the long-winded game.
The Crushers struck first, batting in three runners in the first inning. Washington boasted a two-run first on a Tristan Peterson two-run single and a five-run third, highlighted by RBI hits from Andrew Czech, Nick Ward and Wagner Lagrange. Hector Roa's infield single to plate the eighth run made the difference as a sixth-inning tally. A lights-out combination close secured Washington's spot atop the Frontier League.
Join us tomorrow, Saturday, August 8, for our second game in our three-game series against Lake Erie and for Wrestling Night in Washington, presented by IWC Wrestling. Get your tickets here to watch the Wild Things try to piledrive the Crushers and take the series victory.