Washington Downs Québec in Series Opener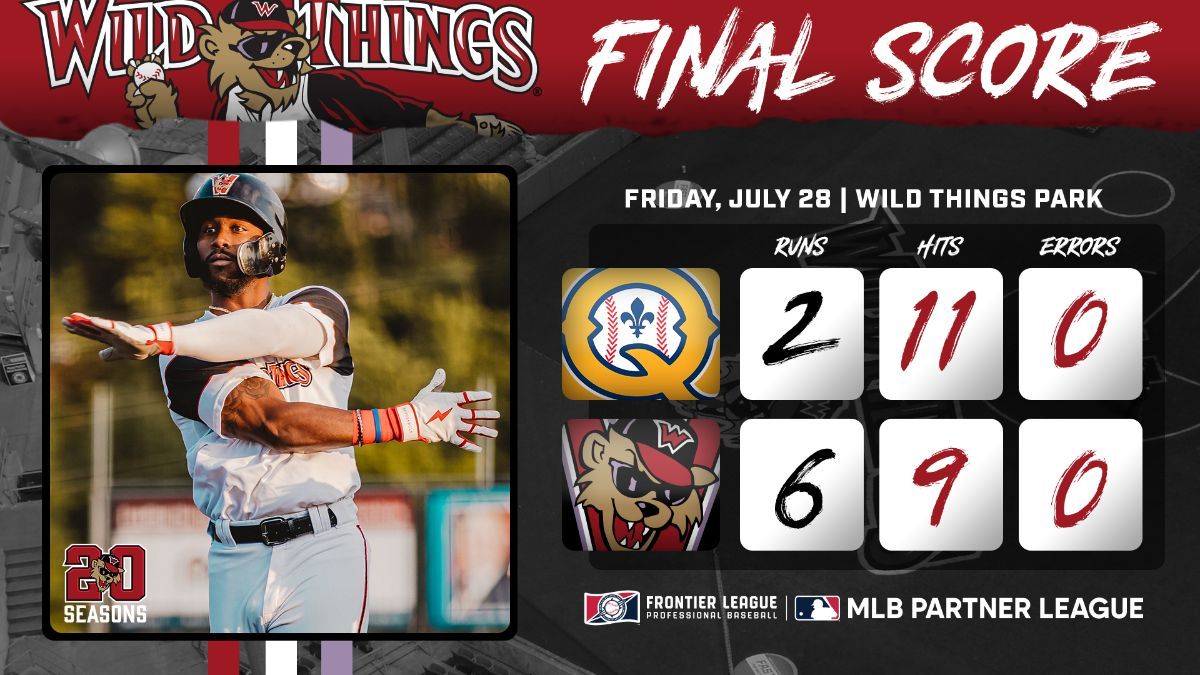 WASHINGTON, Pa. (July 29) – The Washington Wild Things defeated the East Division-leading Québec Capitales 6-2 thanks to a four-RBI performance by Hector Roa and a high-offense bottom of the eighth. Roa went 3-for-3 and a walk with two RBI singles and an RBI double.
The Wild Things entered the bottom of the second down 1-0 after Kobe Foster let one run by in the top of the inning. With Wagner Lagrange on second, Roa hit his first RBI single to center field to tie the game. In the bottom of the fourth, with Lagrange and Ian Walters on base, Roa hit a double to right center to bring both runners home and extend the lead 3-1.
Foster allowed one more run in the sixth to make it 3-2 before his start on the mound ended. He pitched six innings, allowed two runs, nine hits, one walk and struck out three. Jake Pilarski relieved him in the seventh. He allowed one hit, one walk, and struck out one before Christian James came in for the last two innings.
The high-scoring eighth by Washington started with an RBI triple by Lagrange to send home Tristan Peterson. Walters hit his own RBI triple the next play to get Lagrange a run. Finally, Roa hit his second RBI single to get Walters home and extend the lead 6-2 before the inning ended.
After James prevented Quebec from scoring in the eighth, he stayed in to close for Washington in the ninth. He threw out the first batter at first and stuck out the next two to end the game and secure the win for the Wild Things. He pitched two innings, allowed one hit, walked one, and struck out three in the save, his second.
Washington (41-23) has sole possession of the lead in the West ahead of Evansville. The Wild Things and Capitales (45-18) will face off again tomorrow night for the second game of the series. The first 1,000 fans to tomorrow's game will get a free Neil Walker Pine-Richland bobblehead on Baseball for All Night presented by Erie Insurance: The Pasquinelli Agency. Tickets can be found at wildthingstickets.com.