New York's Two-Run 7th Sinks Washington After Comeback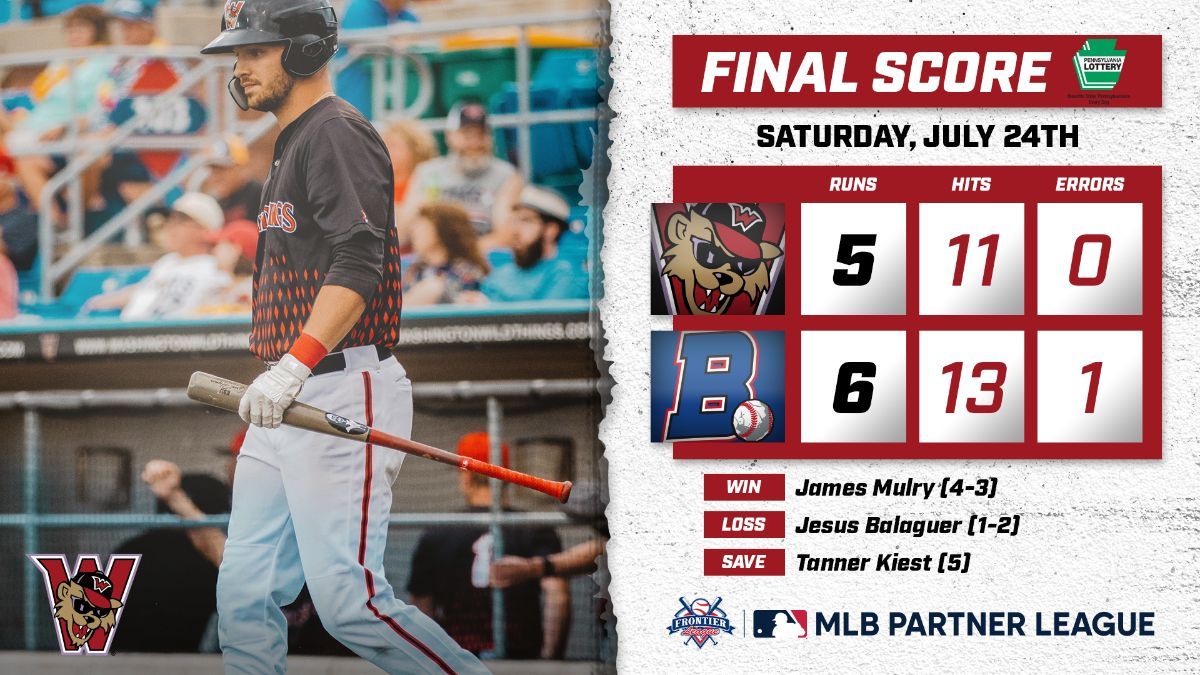 POMONA, NY (July 24) - After trailing by four early, Washington fought back to take a lead in the third of four games at Palisades Credit Union Park but couldn't hold on late, falling to New York 6-5 in Pomona.
New York started the scoring by plating four against Ryan Hennen, Washington's starter, on five hits. Milton Smith Jr. opened the scoring with his first home run of the season hit to right. Later in the frame, a two-run single by Ray Hernandez made it 3-0 and Hernandez scored when the next batter, catcher Gian Martellini singled him home. Hennen settled in after that and didn't allow another run through his five innings of work.
Washington fought to tie the game with singular runs in the third through sixth innings. In the third, Andrew Czech hit an opposite-field home run to left for his 11th of the year to make it 4-1. In the fourth, Grant Heyman, a former Boulder, hit his fifth homer of the season to start his three-hit night. That made it 4-2. Nick Ward doubled home Andrew Sohn in the fifth and Grant Heyman scored on a wild pitch in the fourth.
The Wild Things took the lead in the seventh with a run in a fifth-straight inning when Scotty Dubrule doubled on a ball Milton Smith couldn't catch on a dive coming in to bring home the go-ahead run in Ward.
The Boulders got the lead back though in the bottom of the seventh as they took advantage of three Jesus Balaguer walks, a double play to score a run and Hernandez' fourth hit of the night, a broken-bat flare to right that scored Ryan Ramiz.
Washington got the tying run on in the eighth but went down in order in the ninth, falling to three games under .500 and back to third place in the Northeast Division.
The series wraps tomorrow at 5 p.m.