Walk Off Homer Sinks Washington in Nightcap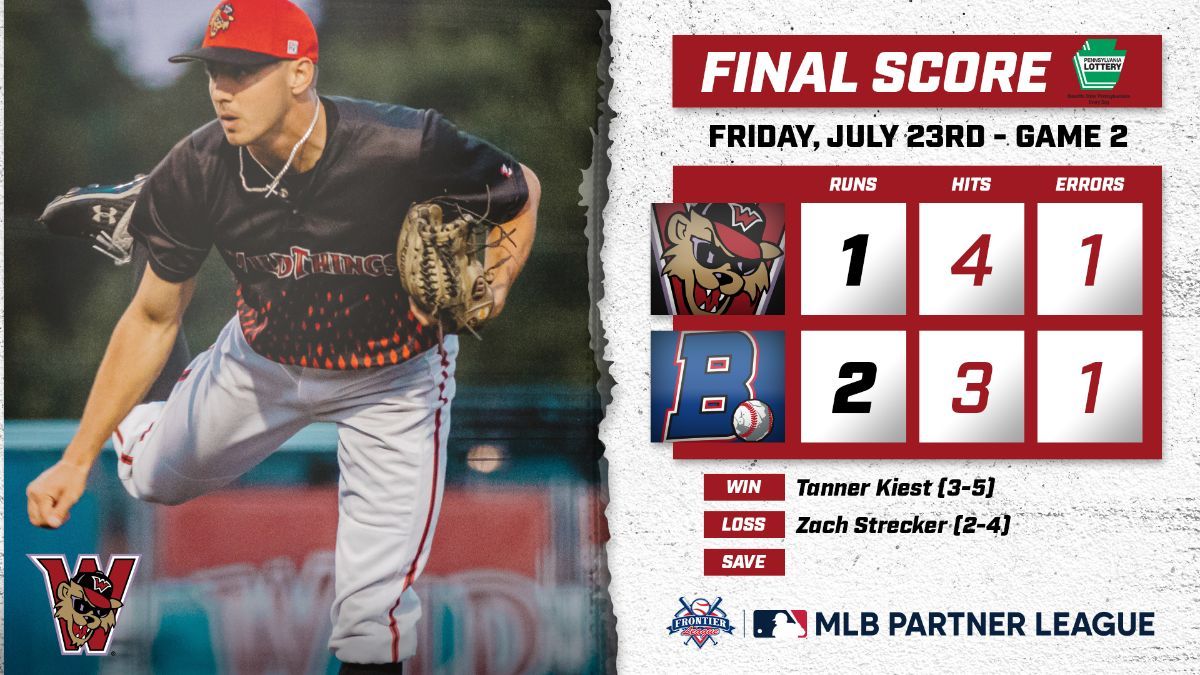 POMONA, NY (July 23) - New York came back like the Wild Things did in game one to win the second game of Friday's twinbill at Palisades Credit Union Park. For the second time this season, New York walked off Washington at home, returning the favor from the finale in Washington's previous series with the Boulders.
Washington got on the board in the first inning of the second game. Nick Ward reached on an error to start the ballgame before Andrew Sohn worked a walk. Those two executed a double steal before Scotty Dubrule grounded out to second to plate the first run of the nightcap.
Ben Vicini, who made the start for Washington, did not allow a hit, struck out three, walked one and hit one through his first five innings of work in the contest before allowing a double to Phil Caulfield, who led off the sixth. On that double, right fielder Bralin Jackson leapt and crashed against the right-centerfield wall trying to haul it in and got a glove on it. James Meeker entered and after an infield single by Milton Smith Jr. that followed a fly out, a pickoff throw got away at first and allowed the tying run to score, unearned against Vicini.
Ray Hernandez' walk-off home run, which is his league-leading 15th homer of the year, gave the Boulders the victory in the nightcap.
The Boulders and Wild Things will continue the series tomorrow with first pitch scheduled for 6:30 p.m.