Washington Comes Back to Win Opening Game of Doubleheader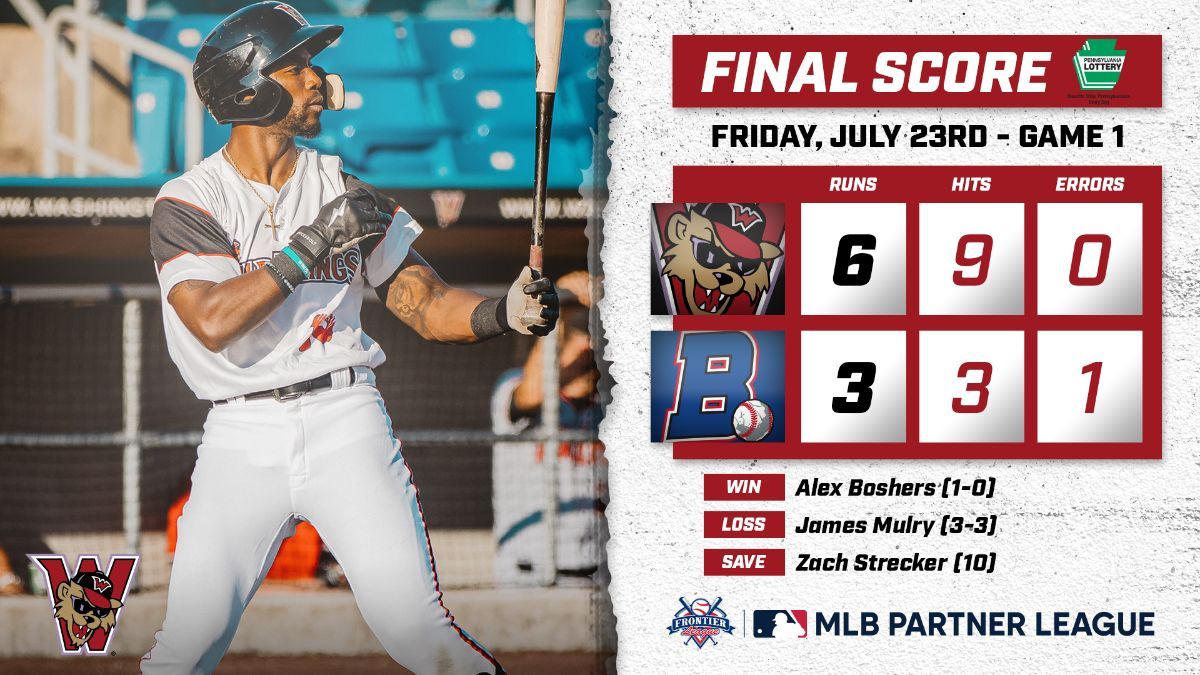 POMONA, NY (July 23) - The Wild Things earned a comeback victory and their fourth-straight win over the New York Boulders in game one of Friday's doubleheader by a final of 6-3.
The scoring started quickly for New York in the bottom of the first when Zach Kirtley lifted his sixth home run of the season to left center to make it 2-0 New York in the seven-inning affair. The game stayed that way until the third inning when Joe Campagna, who was activated from the injured list earlier in the day, hit his sixth home run of the season in his first action since June 27. That made it 2-1.
Campagna would continue to make an impact with two in scoring position in the top of the fifth, as he lifted a sacrifice fly to deep right that allowed both runners to advance with the lead runner Hector Roa scoring to tie the game at two apiece. Trevor Casanova, who had advanced to third on the Campagna fly ball, scored on a dobuble by Andrew Czech to give the Wild Things a 3-2 lead that turned out to be short-lived. New York's Kevonte Mitchell drew a bases-loaded walk, the third issued to the Boulders in their half of the fifth, to tie the game.
The tie didn't last long, however. After Grant Heyman was hit by a pitch, Roa lifted his seventh home run of the season the opposite way to right to give Washington a 5-3 lead.
After getting Washington out of the fifth with no more damage, Alex Boshers picked up his first win and pitched a scoreless sixth inning. Washington added a run on an error in the seventh inning. Zach Strecker earned his 10th save of the year in the bottom half, which is also the 62nd of his career.
Game two is coming up shortly.