Washington Drop Middle Game to Snap Home Streak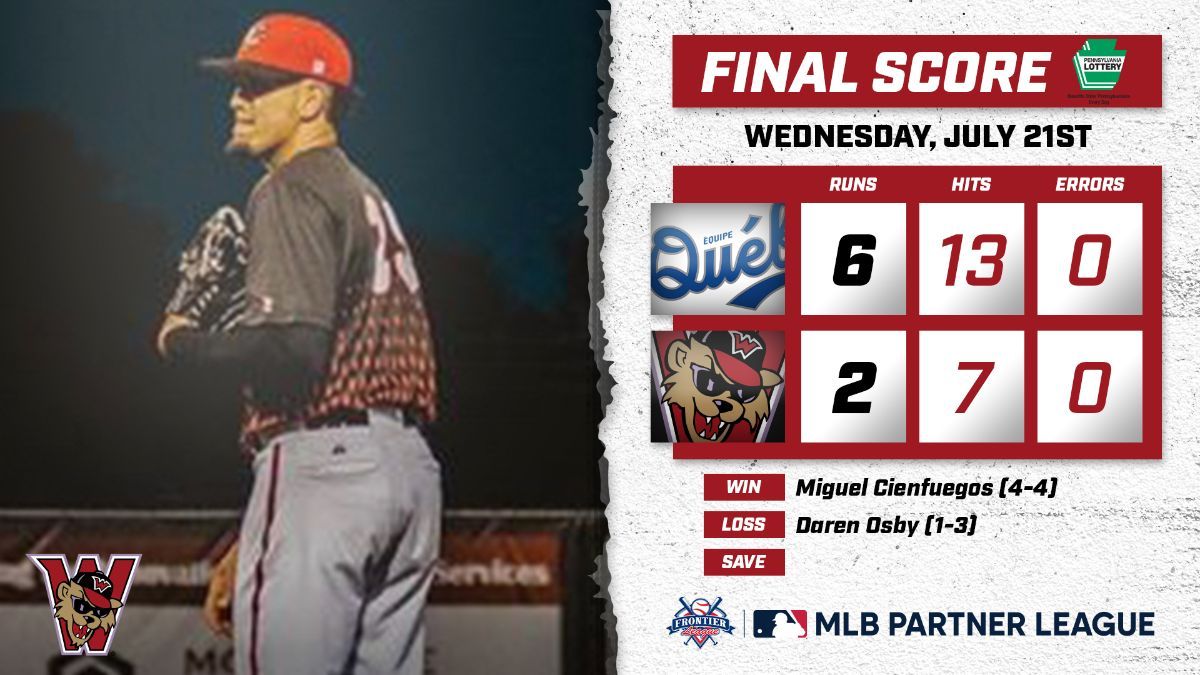 WASHINGTON, Pa. (July 21) - The Wild Things lost in tonight's game against Équipe Québec 6-2. THe visitors bounced out to a 3-0 lead and didn't look back behind strong pitching from starter Miguel Cienfuegos to even the series.
Équipe Québec got the first run of the game when David Glaude plated L.P. Pelletier, who had tripled with one out in the third. In the top of the fourth Jeffry Parra hit a home run off Daren Osby bringing the score now to 2-0. Shortly after in the inning, Connor Panas scored on a sacrifice fly. The Wild Things managed to get on the scoreboard in the bottom of the fourth when Hector Roa hit a single to plate Bralin Jackson.
The score rose to 5-1 during the top of the seventh when Osby was taken off the mound mid-inning. BJ Sabol then took his place. David Glaude hit a double off Sabol allowing another run to score. While Panas was at-bat, he hit a single and another run was plated. The Wild Things also gained a run in the seventh while the bases were loaded. Andrew Sohn got walked. allowing Scotty Dubrule to score.
L.P. Pelletier lifted a sac fly in the eighth to plate the game's final run.
In the loss, Jesus Balaguer closed the game in the ninth inning with no hits or runs against him.
The Wild Things and Équipe Québec will play again tomorrow at 7:05 p.m. for the final game of the series.