Hennen Sets Career High in K's as Things Take Resumed Game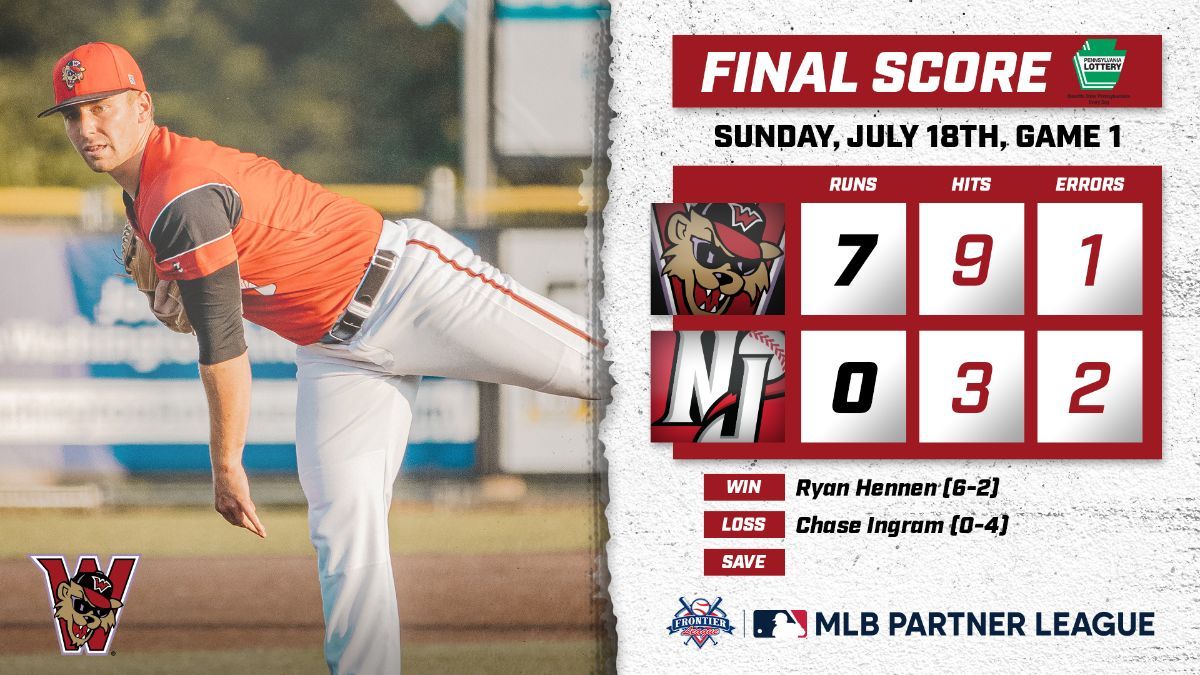 LITTLE FALLS, NJ (July 18) - The Washington Wild Things added to their quick start when Saturday's suspended game was picked back up and got strong pitching from Ryan Hennen, who came on to relieve Daren Osby, who had pitched two perfect innings before the game's suspension, en route to a series-clinching win Sunday. After leading 4-0 at the suspension, Washington added and eventually won, 7-0.
Nick Ward got the Wild Things going in the game from pitch one, doubling to the right field corner before advancing to third on a wild pitch and scoring on an Andrew Sohn RBI single to center. In the second, Brian Sharp doubled home Andrew Czech from first with two outs to make it 2-0 before Grant Heyman lifted a two-run homer, his fourth of the year, to right making it 4-0 Washington.
Daren Osby pitched two perfect frames to start his night, but before he could take the mound for the third, lightning and rain came and didn't let up. The game was suspended in the middle of the third inning.
When the action got going again Ryan Hennen went right to work, fanning two in a perfect third inning. Washington added on after that, plating three in the fourth on an RBI single by Trevor Casanova, a wild pitch and a sac fly by Heyman, giving him three RBI in the game. The offense quieted a bit after that but Hennen continued to dominate. Hennen set a new single-game career high in the seventh with his ninth strikeout of the game and ended up getting a 10th before that inning was over. In the end, Hennen finished the game, going seven shutout for his sixth win of the campaign. He ended up fanning 12 in the Wild Things' victory.
Game two is coming up shortly and is available to be watched on the Wild Things Baseball Network and Frontier League TV on the league app or at frontierleaguetv.com.