Saturday's Game Suspended With Wild Things Up 4-0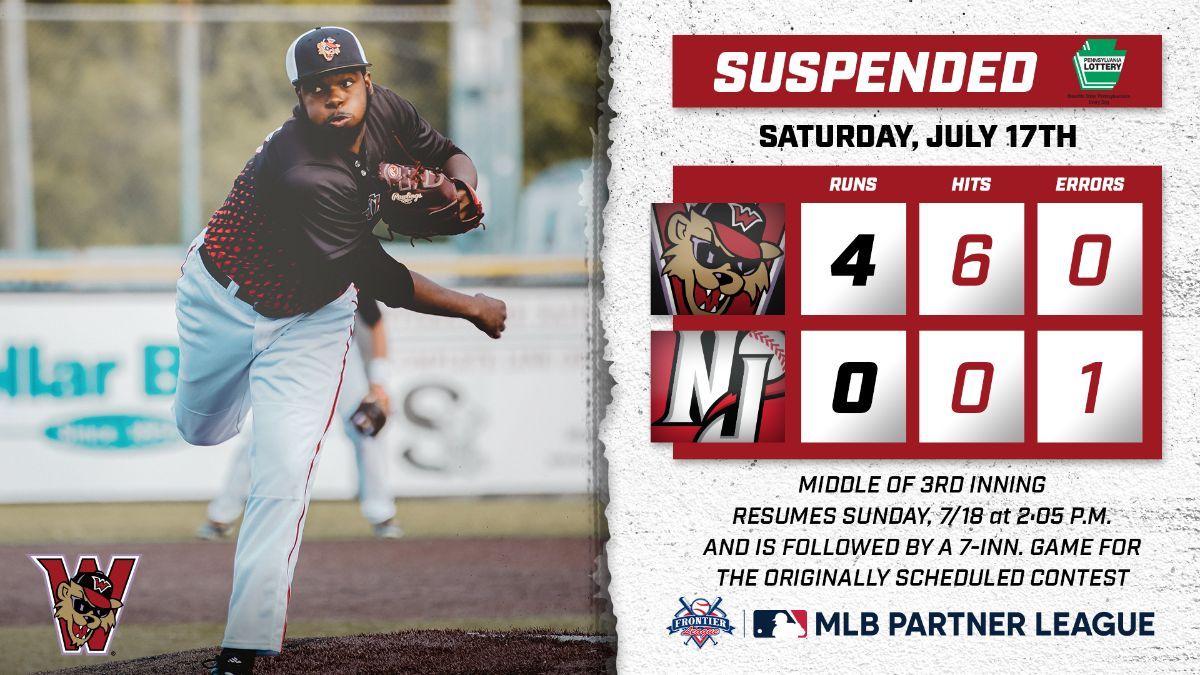 LITTLE FALLS, NJ (July 17) - Washington scored four runs in the first three innings of the middle game against the Jackals Saturday and Daren Osby posted two perfect innings before weather washed out the chance to play more. The game will be resumed from the start of the bottom of the third inning Sunday, July 18 at 2:05 p.m. before the Jackals and Wild Things play their originally-scheduled contest, which will now be seven innings, shortly after.
Nick Ward got the Wild Things going in the game from pitch one, doubling to the right field corner before advancing to third on a wild pitch and scoring on an Andrew Sohn RBI single to center. In the second, Brian Sharp doubled home Andrew Czech from first with two outs to make it 2-0 before Grant Heyman lifted a two-run homer, his fourth of the year, to right making it 4-0 Washington.
Daren Osby pitched two perfect frames to start his night, but before he could take the mound for the third, lightning and rain came and didn't let up. The game was suspended in the middle of the third inning.
Tonight's contest will be resumed as part of a doubleheader Sunday, July 18. New Jersey will send its 7-9 hitters to the plate to start the bottom of the third. The game will go all nine innings that were scheduled unless tied at the end of nine. After that, the Jackals and Wild Things will play their originally-scheduled series finale, which will be seven innings.
You can watch the resumption and the second game tomorrow, and all Frontier League action, by signing up for Frontier League TV, which is, for new subscribers, half off for a month's subscription until July 26 if you use the code "July2021" on sign up.