Wild Things Hang On in Rubber Game, Earn Series Win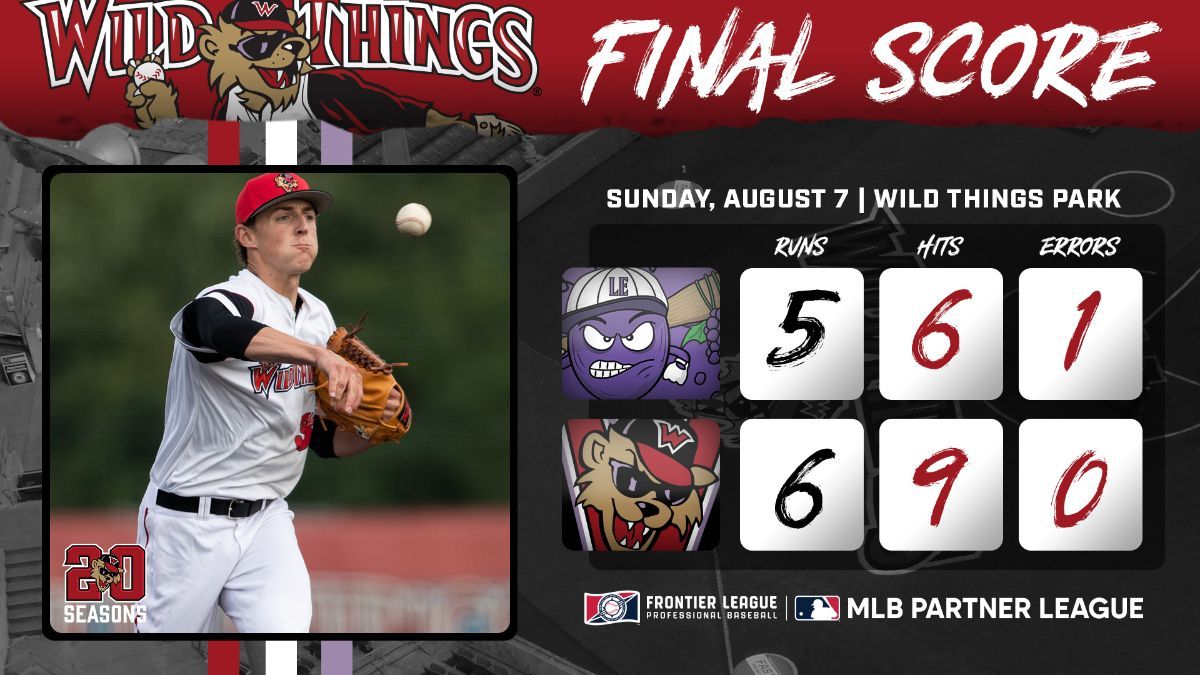 WASHINGTON, Pa. (August 7) – The Washington Wild Things defeated the Lake Erie Crushers 6-5 on Superhero Night to take the series and stay on top of the West Division. The victory came courtesy of early runs and the prevention of a comeback in the ninth.
The Wild Things' offense was at full power in the first inning. Wagner Lagrange, Ian Walters and Tyler Wilber all hit RBI singles to get a 3-0 lead for Washington. The runs kept coming in the second when Andrew Czech hit a two-run home run to make it 5-0. Walters got an insurance run in the sixth on an errant throw from right field to extend the lead to six.
After Justin Showalter and Kenny Pierson allowed no runs while on the mound, Dan Kubiuk entered the game in the eighth. Kubiuk struck out the first two batters he faced but hit the next two with pitches and walked two more to give Lake Erie a run on a walk. Christian James came in after this to end the inning.
James stayed in for the ninth to close the game but loaded the bases after two walks and a single. The fourth batter was struck out, but the next batter hit a grand slam off the right-field pole to make it a one-run game. Despite this, James struck out the last two batters to secure the win. He finished pitching 1.1 innings, allowed four runs, two hits and struck out three for his third save.
Showalter made his professional debut with the Wild Things in the win. He faced 19 batters in five innings, allowed four hits, walked three and struck out one to earn the victory. Pierson pitched two innings, hit one batter with a pitch and struck out three.
Washington (47-25) has won its last six series in a row and looks to make it seven as it goes on the road to face the Florence Y'alls. The Wild Things return home Tuesday, August 16 to host Florence at Wild Things Park for Ladies Night Out presented by Range Resources. Tickets can be found at wildthingstickets.com.