Fregio Shuts Out Bolts, Bats Bring Thunder in Weekend Opener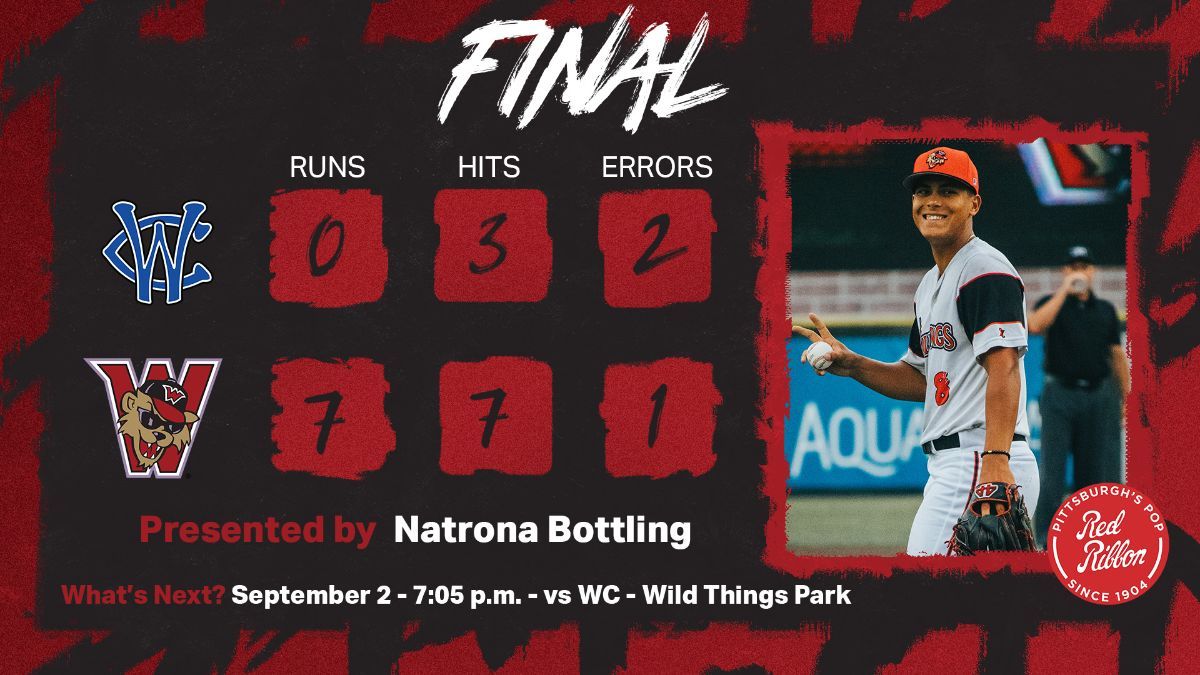 WASHINGTON, Pa. (Sept. 1) – Behind Dariel Fregio's nine-inning shutout and a strong middle third for the offense, Washington grabbed its fourth-straight win with a 7-0 victory against Windy City Friday night.
Neither team posted a baserunner until the third inning of the game. Windy City got one on to lead off the inning but didn't score. Washington did the same to start as Wes Darvill reached on an error by Micah Yonamine. The difference was he came around to score on a single by Carson Clowers that made it 1-0 Washington.
Dariel Fregio stayed sharp through the middle innings. The righty stranded a runner at third in the fourth and runners on the corners in the fifth inning, keeping it 1-0.
Washington took advantage of that in the fifth. After a one-out, opposite-field single by Wes Darvill, Darvill scored on a double by Melvin Novoa to make it 2-0. The strong inning continued in the fifth with Novoa scored on a wild pitch to make it 3-0. Scotty Dubrule was walked with the bases full and then a sac fly by Anthony Brocato made it a four-run frame and a 5-0 lead for the home team.
The Wild Things added two in the sixth on RBI hits from Novoa and Clowers, making it 7-0.
Fregio's brilliance continued on the mound as all that was happening. The rookie ended up with a career-high 10 punchouts, which is also a 2023 single-game high for the Wild Things. Fregio earned the third nine-inning shutout for a starter this season and allowed just three hits in the win, his fourth.
The series shifts to the middle game tomorrow at 7:05 p.m. It's Faith and Family Night with a Coffee Mug Giveaway to the first 1,000 fans presented by FORTIFY Private Wealth Management.
Promotional info and tickets for both remaining games can be found out www.washingtonwildthings.com.